Total Solar Eclipse of 11 July 2010 -- LIVE
10 July 2010
11 July will feature another total solar eclipse.The eclipse will be visible over much of the southern Pacific Ocean, touching several small islands including Tuamotu in French Polynesia and Easter Island, as well as the southern tips of Argentina and Chile in South America.
To allow astronomers and the public all around the world to witness this spectacle different organisations will be hosting a live broadcast of the eclipse:
In partnership with the Canary Island-based Shelios Association, the Universidad Politécnica de Madrid's Ciclope Group, based at the Facultad de Informática and led by Francisco Manuel Sánchez Moreno, is set to broadcast from Easter Island (Chile) the total solar eclipse due on 11 July 2010 at 22.08 Central European Time via this web site.
The Exploratorium ais also broadcasting the eclipse. More information: http://www.exploratorium.edu/eclipse/2010/index.html
More information and list of webcasts: http://thilinaheenatigala.blogspot.com/2010/07/watch-live-total-solar-eclipse-of-july.html
Thanks to this broadcast, citizens of the world will all be able to share in the experience of witnessing a solar eclipse.
Search IYA2009 Updates
---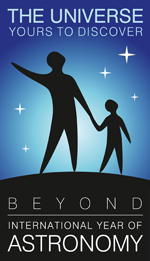 National Nodes: 148
Organisational Nodes: 40
Organisational Associates:33
National Websites: 111
Cornerstone Projects: 12
Special Task Groups: 11
Special Projects:16
Official Products:8
Media Partners:22