BLAST!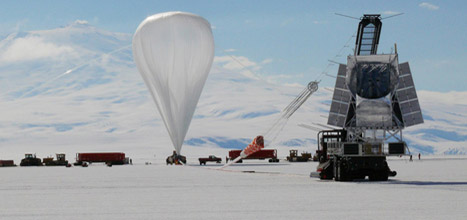 BLAST! is astrophysics Indiana Jones-style! The movie takes the viewer on a journey around the world and across the Universe to launch a revolutionary new telescope on a NASA high-altitude balloon.
The Balloon-borne, Large Aperture, Submillimeter, Telescope (BLAST) seeks to map out how stars and galaxies formed by collecting, for the first time, faint sub-millimeter light above the top of the atmosphere. The movie BLAST! follows this arduous scientific pursuit through several catastrophic failures in exotic locales before arriving at transcendent triumph on the desolate Antarctic ice. The extreme events provide the structure for a classically suspenseful narrative, with a built-in twist at the end.
Director Paul Devlin had extraordinary access to the scientists and their project through his astrophysicist brother, Mark Devlin, PhD, the principal investigator. This provided an opportunity to reveal the personal and family sacrifices, the obsessions, and even the philosophical questioning of scientists. BLAST! has unique emotional resonance and is ideal for broad audiences because it focuses on the humanity of scientists.
The movie been screening on the film festival circuit and receiving phenomenal reviews:

"The magic formula for a successful mainstream science movie. You'll laugh, you'll cry, and you'll walk away astounded." -- Discovery Space

"An adventure tale with twists and turns, lively characters, and some lessons about life, the universe and everything. It's the character-driven approach that guarantees that we care whether they succeed." -- Doc-a-Day

"One could be forgiven for mistaking BLAST! as a drama and getting lost in the plot. We may still be some distance away from a scientifically literate public, but this film is at least a thoughtful step in the right direction. A refreshing take, not only upon scientists and the practice of their art, but also on humanity as a whole." -- Culture Wars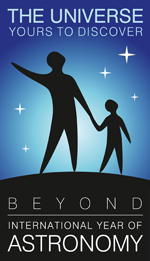 National Nodes: 148
Organisational Nodes: 40
Organisational Associates:33
National Websites: 111
Cornerstone Projects: 12
Special Task Groups: 11
Special Projects:16
Official Products:8
Media Partners:22