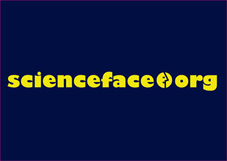 Scienceface has created 15 science-oriented videos about black hole science that are provided on www.scienceface.org - together with further information - and on youtube for the use of young people, teachers, and other interested non-scientists. This outreach project is designed to inform young people about scientific themes, bring them to understand that scientific research is an activity that is closely integrated into society and is done by real people. Hopefully we will interest a few of them in becoming scientists themselves.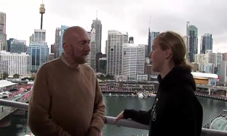 The initial program is about black hole science, but the production of further series is planned.
Scienceface was developed in an international collaboration by German, American and British project members. The interviewees are from Germany, India and the United States. As an internetbased project it is globally accessible. The translation in different languages is already being done and negotiations with potential partner organizations in India and South Africa underway. The project will continue beyond 2009.
Scienceface is funded by the German Max Panck Society/Max Planck Institute for Gravitational Physics (Albert Einstein Institute) and Milde Marketing Science Communication.
The first series of clips has already been implemented together with the dedicated web platform. Scienceface already has a growing community of users. Young and established scientists follow Scienceface activities as well as teachers and teacher´s associations in the US, Great Britain, India and Africa.
Contact:
Milde Marketing Science Communication
Susanne Milde
Merkurstr. 12
D-14482 Potsdam
Tel. : +49 331 583 93 55
Fax : +49 331 583 93 57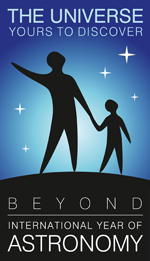 National Nodes: 148
Organisational Nodes: 40
Organisational Associates:33
National Websites: 111
Cornerstone Projects: 12
Special Task Groups: 11
Special Projects:16
Official Products:8
Media Partners:22