Europlanet honours Jean Lilensten with first Prize for Excellence in Public Engagement
6 July 2010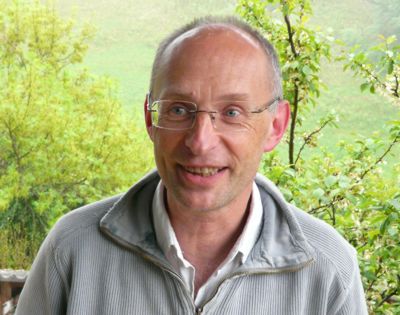 The first Europlanet prize for excellence in public engagement with planetary science has been awarded to Dr Jean Lilensten of the Laboratoire de Planétologie de Grenoble. For more than 10 years, Dr Lilensten has worked to share the magic of planetary aurorae with school children and members of the public across Europe, using his 'planeterrella' experiment.
Dr Thierry Fouchet, Outreach Coordinator for Europlanet, said, "Dr Lilensten deserves recognition, not just for his dedication in developing planeterrella and his inspirational demonstrations, but also for his generosity in sharing his expertise and making the plans for the planeterrella available so that this spectacular outreach tool can be used more widely. Through this Europlanet prize, we hope to encourage outreach within the planetary science community and we are delighted that this first prize will go to someone who has shown such a strong commitment to collaboration and sharing best practice."
Dr Lilensten said, "I am very pleased to receive this award. I am sure that this important recognition will also be an award for my laboratory and all the friends who supported me in these outreach activities."
Aurorae, or the Northern and Southern Lights, are beautiful green, red and blue lightshows that occur around the Earth's magnetic poles. They provide scientists with crucial information about the space environment surrounding the Earth, our 'space weather'.
The planeterrella is inspired by experiments carried out at the turn of the last century by the Norwegian physicist, Kristian Birkeland, who first described how the Northern Lights were caused by the solar wind's interaction with the Earth's magnetic field. In a series of experiments, Birkeland aimed a beam of electrons at a magnetized sphere (terrella) inside a glass vacuum chamber and succeeded in recreating the ethereal glow of the aurora at the sphere's poles.
In 1996, Dr Lilensten visited Terje Brundtland, who was restoring apparatus that Birkeland had used in 1913 for his largest experiment. Following the visit, Dr Lilensten built several terrellas with colleagues and students. From this series of experiments, he envisaged a portable, flexible version that could be used both as a scientific tool and for public engagement.
In addition to demonstrating how the Earth's aurora are created, the planeterrella can show auroral effects at Uranus and Neptune, the Van Allen radiation belts, the magnetopause and various effects seen around highly magnetized stars, such as stellar ring currents and jets.
Dr Lilensten has trained colleagues and students in demonstrating the planeterrella and the Laboratoire de Planétologie de Grenoble hosts approximately two demonstrations per month. The experiment has been shown in exhibitions around France and featured on French and German television. Dr Lilensten has developed a website (http://planeterrella.obs.ujf-grenoble.fr) in French and English that describes the experiment, gives information about the aurora and shows images and movies of planeterrella in action. Observatories in Toulouse and Paris-Meudon now have their own copies of the planeterrella and another will go on display in the Palais de la Découverte in Paris later this year. Dr Lilensten is working with groups in the UK, Italy and Switzerland who propose to build their own versions.
Dr Lilensten will be presented with his award of 4000 Euros at the European Planetary Science Congress 2010, which will take place at the Angelicum Centre – Pontifical University of Saint Thomas Aquinas, Rome, Italy, from 19 – 24 September 2010.
IMAGES AND ANIMATIONS
For images and animations of the planeterrella, see: http://planeterrella.obs.ujf-grenoble.fr/action/actphoto.php
An image of Dr Jean Lilensten is available at:: http://www.europlanet-eu.org/outreach/images/stories/ep/lilensten.jpg
Images of aurora: http://planeterrella.obs.ujf-grenoble.fr/English/aurora/photo.php
FURTHER INFORMATION
For more information on the planeterrella, see:
http://planeterrella.obs.ujf-grenoble.fr/
Search IYA2009 Updates
---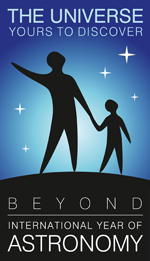 National Nodes: 148
Organisational Nodes: 40
Organisational Associates:33
National Websites: 111
Cornerstone Projects: 12
Special Task Groups: 11
Special Projects:16
Official Products:8
Media Partners:22