The World at Night Newsletter
27 November 2008
- There is a new section on TWAN website. Resources page provides and presents TWAN-related publications and material, including TWAN logo. This section will continue to update with new downloadables.

- The new Events page explains how and where TWAN exhibition and educational events will take place. TWAN calls for the best world-wide venues to host the events during International Year of Astronomy 2009 and beyond. There are plans for hold TWAN events in more than 20 countries. The progressing Event Calendar lists some of them.

- Variety of interesting products with The World at Night logo and slogans are available now on TWAN Shop for the world wide TWAN enthusiasts and collaborators. Specially designed New Year greeting cards are available for the celebration of International Year of Astronomy 2009.

- There are new stunning photos on TWAN website, featuring starry nights of the planet's landmarks from Australia, Asia and Middle East, to Africa, Europe and Americas:

Americas
USA
Celestial Triangle (Kansas) by Doug Zubenel
ISS Meets the Planets (Kansas) by Doug Zubenel
Black Canyon Scorpion (Arizona) by Wally Pacholka
Grand Canyon Panorama (Arizona) by Wally Pacholka

Canada
Canadian Rockies at Night by Yuichi Takasaka
Pyramid Mountain Startrails by Yuichi Takasaka

Chile
Magellanic Clouds from Atacama by Stephane Guisard

Columbia
Columbia Eclipse by Gernot Meiser

Europe
Sweden
Gysinge Wolf by P-M Heden
Charming Evening by P-M Heden
Family Skygazing by P-M Heden

France
Venus, Jupiter, Brittany by Laurent Laveder
Atlantic Night by Laurent Laveder
Milky Way above Sein Island by Laurent Laveder

Asia and Middle East
Japan
Can you hear me? by Shingo Takei
All Night by Shingo Takei
Stars of Mount Fuji by Shingo Takei

Korea
Sea Hunter by Kwon O Chul
Sheltered by the Trees by Kwon O Chul

India
Full Moon Party in Goa (Flash video) by Babak Tafreshi
Secrets of Hampi (Flash video) by Babak

Turkey
Mediterranean Moonset by Tunc Tezel
Letoon Mosaics by Tunc Tezel
Winter Sky by Tunc Tezel

Iran
Shooting Stars by Oshin Zakarian
Poet and Photographer by Oshin Zakarian
Mushroom Volcano (Flash video) by Babak Tafreshi
Milky Way and Flocks of Clouds (Flash video) by Babak Tafreshi

Armenia
Silent of History by Oshin Zakarian

Africa
Egypt
Ancient Visitor by John Goldsmith

Algeria
Mediterranean Lightening (Flash video) by Babak Tafreshi

Canary Islands (Spain)
Eyes of La Palma by Serge Brunier
Milky Way and Zodiacal Light by Serge Brunier

Australia
Windmill and Swirling Stars by John Goldsmith
Southern Silhouette by Shingo Takei
Australian Starry Sky by Shingo Takei

Guest Gallery is a a well-received section on TWAN website to feature selected outstanding Earth and sky photos by non-TWAN creative photographers from around the globe. If you have such remarkable photos to share with TWAN Guest Gallery, please contact us.
TWAN is featuring four special galleries of selected photos:

Latest Images
Cosmic Motions
TWAN APODs
World Heritage Sites

TWAN is a global program of Astronomers Without Borders (www.astrowb.org) and a Special Project of International Year of Astronomy 2009, an initiative by IAU and UNESCO. The World at Night is to produce and present a collection of stunning photographs of the world's most beautiful and historic sites against the nighttime backdrop of stars, planets and celestial events. The eternally peaceful sky looks the same above all symbols of different nations and regions, attesting to the truly unified nature of Earth as a planet rather than an amalgam of human-designated territories. !
Building bridges through the sky
The World at Night www.twanight.org
Search IYA2009 Updates
---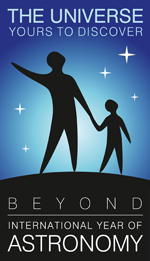 National Nodes: 148
Organisational Nodes: 40
Organisational Associates:33
National Websites: 111
Cornerstone Projects: 12
Special Task Groups: 11
Special Projects:16
Official Products:8
Media Partners:22