Global Astronomy Month Newsletter
20 April 2010
This week at GAM
Lunar Week 17 – 23 April
A week dedicated to Earth's companion – Moon.

How to join –
You can celebrate Lunar Week by holding Moon themed Star Parties, talks, exhibitions, etc… Check the Lunar Week page for more ideas.

Join remotely –
Walking on the Moon is a remote observing program for Lunar Week by Virtual Telescope. Join this event for free on 21 April 2010 19.30 UT

Tweetup –
Tweet your Lunar Week experience and share the joy with everyone. http://twitter.com/GAMLunarweek

You can also send in your Lunar Week images via Twitpic
http://twitpic.com/photos/GAMLunarweek

Register your events –
Don't forget to register your Lunar Week events.


Other Announcements
GAM Picture of the Day
Have you got a great photo of your GAM event? Send it to gampod@gam-awb.org and we may choose it for the GAM Picture of the Day. Be sure to tell us who is in the photo, what's happening, where it is and when the photo was taken. And check out all the GAMPODs so far!
The GAM trailer -- 2-1/2 minutes of astronomy around the world accompanied by music -- is now available in Spanish and Romanian on the GAM Resources page.
Search IYA2009 Updates
---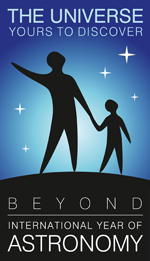 National Nodes: 148
Organisational Nodes: 40
Organisational Associates:33
National Websites: 111
Cornerstone Projects: 12
Special Task Groups: 11
Special Projects:16
Official Products:8
Media Partners:22