Beyond IYA2009 shop now taking orders
8 March 2010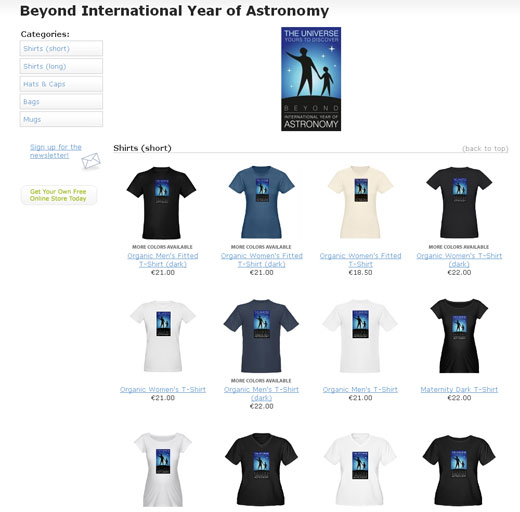 Demand for Beyond IYA2009 logo-adorned items has resulted in the creation of a shop specifically tailored to cater for those who wish to express their support of continuing astronomy popularisation.
The Cafe Press site boasts a wide range of products, from Dark T-Shirts to Women's Dark T-Shirts. Descriptions and instructions are included on the site. For example, research the rugged Beach Tote and you will be advised to "Take it outside."
Other items available include a Large Mug, a Mug, a Ceramic Travel Mug, and a Stackable Mug Set (4 mugs). You can even buy a t-shirt for an organic woman. As you enter your card details, be assured that each financial transaction is helping to fund Beyond IYA2009 projects.
To splash out on all these items, and more, please visit: http://www.cafepress.com/beyondiya2009
Search IYA2009 Updates
---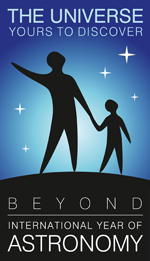 National Nodes: 148
Organisational Nodes: 40
Organisational Associates:33
National Websites: 111
Cornerstone Projects: 12
Special Task Groups: 11
Special Projects:16
Official Products:8
Media Partners:22