Sport and Astronomy meet for unprecedented Tour of the Solar System
10 February 2010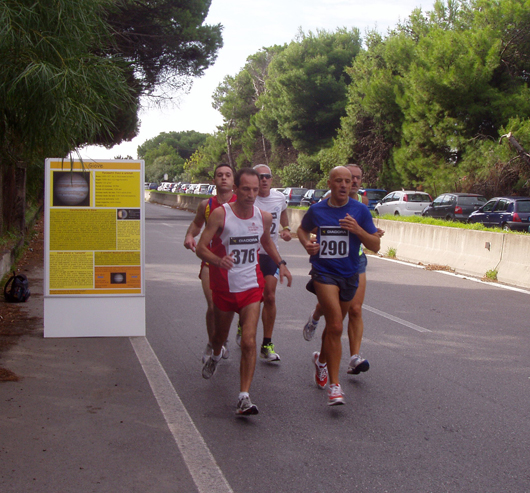 On Sunday October 11th 2009, a unique event called "The Solar System Tour" saw sport and astronomy enthusiasts run together towards the finishing line in Catania, Italy.
In celebration of IYA 2009, the organizers from the Observatory of Catania succeeded in building a Solar System over a 2500-metre baseline, with 3D models of the Sun, its eight planets and a comet all spread along the road, accompanied by panels with lots of information about our planetary neighbours.
Along the path, about 150 semi-professional and amateur athletes took part to a competitive road race over a distance of 5000 metres, followed by an astronomy competition open to schools. The latter race, featuring questions based on the information written on the panels, was divided into three categories depending on the age of the students. Twenty-three schools from Catania and neighbouring towns participated.
In total, the event scored a massive participation from over 1000 people. Many did not take part to either competitions, and simply joined for a walk through the Solar System — a rather original choice instead of the usual Sunday stroll!
More information about the event (in Italian) and a gallery of images are available at the website http://www.oact.inaf.it/visite/S_S_Tour.htm.
Search IYA2009 Updates
---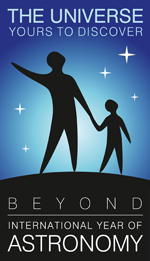 National Nodes: 148
Organisational Nodes: 40
Organisational Associates:33
National Websites: 111
Cornerstone Projects: 12
Special Task Groups: 11
Special Projects:16
Official Products:8
Media Partners:22