Beauty Without Borders has started!
26 January 2010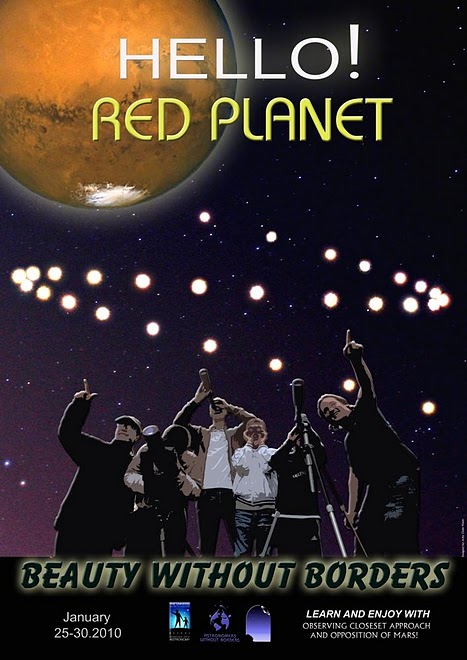 Beauty Without Borders (BWB) is a project of Astronomers Without Borders and Sidewalk Astronomers that will take place around the world, from 25 to 30 January 2010.
Join this event from anywhere in the world, even if you are going to watch from your deck or backyard. Use binoculars if you haven't got a telescope. Get a group of friends, family or the local astronomy club together, and go to the street and enjoy the beautiful views of the Red Planet.
Through BWB, we hope to share the beauty of the celestial events.
More information here: http://beautywithoutborders-mars2010.blogspot.com/
Search IYA2009 Updates
---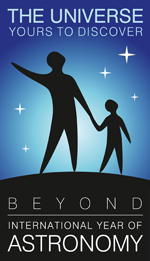 National Nodes: 148
Organisational Nodes: 40
Organisational Associates:33
National Websites: 111
Cornerstone Projects: 12
Special Task Groups: 11
Special Projects:16
Official Products:8
Media Partners:22