Over one million people worldwide have seen the movie BLAST!
25 January 2010
BLAST! is an IYA2009 Special project. Filmmaker Paul Devlin follows the story of his brother, Mark Devlin PhD, as he leads a tenacious team of scientists hoping to figure out how all the galaxies formed by launching a revolutionary new telescope under a NASA high-altitude balloon.
Newly-released ratings show that over one million people have seen the movie, and this number is set to rise significantly in the future.
BLAST! Ratings:
| | |
| --- | --- |
| Discovery Canada | 43,000 |
| BBC Storyville | 125,000 |
| YLE Finland | 31,000 |
| SVT Sweden | 300,000 |
| VPRO Netherlands | 153,000 |
| DR Denmark | 73,000 |
| NHK Japan | 400,000 |
| TOTAL | 1,125,000 |
Search IYA2009 Updates
---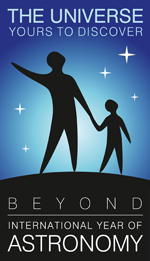 National Nodes: 148
Organisational Nodes: 40
Organisational Associates:33
National Websites: 111
Cornerstone Projects: 12
Special Task Groups: 11
Special Projects:16
Official Products:8
Media Partners:22