IYA2009 is looking for astro-numismatic-enthusiasts
13 January 2010
During IYA2009 more than 70 postal agencies around the world have issued over 140 new stamps inspired by astronomy. But astronomy has increased its visibility also beyond philately, as demonstrated by the number of coins and medals with astronomy themes released during 2009.

Some examples:

The IYA2009 Secretariat is looking for someone to help compiling a comprehensive list of numismatic releases during 2009, similar to the analogous list regarding the philatelic releases: http://www.astronomy2009.org/organisation/structure/taskgroups/philately/calendar/.

If you are a astro-numismatic-enthusiast, please contact the IYA2009 Secretariat (iya2009@eso.org) and help the project to keep a long lasting legacy.
Search IYA2009 Updates
---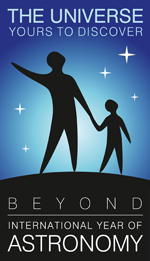 National Nodes: 148
Organisational Nodes: 40
Organisational Associates:33
National Websites: 111
Cornerstone Projects: 12
Special Task Groups: 11
Special Projects:16
Official Products:8
Media Partners:22