Geminid meteor shower to peak mid-December
11 December 2009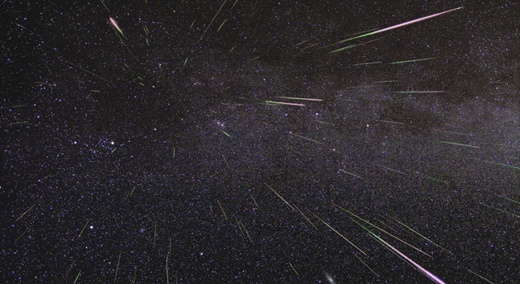 The annual Geminid meteor shower, traditionally a good performer, is expected to put on a good show for stargazers over the coming week.
The shower's peak is around 05:00 Universal Time on the morning of 14 December, but shooting stars should be visible for a night or perhaps two either side of this time. It is difficult to accurately predict how many streaks will be visible, but estimates place the figure as high as 100 to 120 per hour for observers under completely dark skies during the peak of activity. This number will drop dramatically if light pollution becomes a factor, but bright trails should still be visible.
Newbury Astronomical Society will be holding a Meteorwatch on Twitter and Facebook on Saturday 12 to Monday 14 December 2009. Everyone is welcome to join in, whether they are an astronomer or just have an interest in the night sky. The aim is to get as many people to look up as possible and maybe see meteors or even some fireballs for the first time.
Newbury Astronomical Society's Geminid Meteorwatch: http://newburyas.wordpress.com/2009/12/07/geminid-meteorwatch/
See Sky & Telescope's article on the Geminid meteor shower, including a map of where to look, here: http://www.skyandtelescope.com/observing/home/78835207.html
Search IYA2009 Updates
---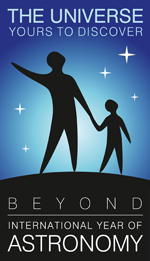 National Nodes: 148
Organisational Nodes: 40
Organisational Associates:33
National Websites: 111
Cornerstone Projects: 12
Special Task Groups: 11
Special Projects:16
Official Products:8
Media Partners:22