Limburg among the stars during IYA2009
18 November 2009
Europlanetarium in Genk, Belgium, has done something particularly special. Noting that there are about 55 constellations visible from the northern hemisphere and there are exactly 44 cities/communities in the province of Limburg, Belgium, they asked every area to "adopt" their own constellation. The aim was to place the province of Limburg in between the stars! Every city/community in Limburg gladly accepted and all 44 now have their own constellation in the sky.
The idea was to create a bond between the citizens of Limburg and the stars in the sky, to encourage them to gaze up and be amazed by the wonders of our night sky. For each constellation information was included about the mythology behind it as well as details of a special astronomical object that can be found within the boundaries of the constellation.
Adopting a constellation and communicating it to residents was just the first step. Some communities are planning more, and several additional special projects are already on the way.
Europlanetarium website: http://www.europlanetarium.be/
Specific information (in Dutch): http://www.europlanetarium.be/text.php?id=33
Search IYA2009 Updates
---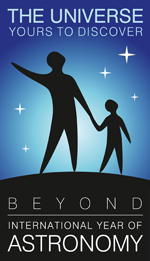 National Nodes: 148
Organisational Nodes: 40
Organisational Associates:33
National Websites: 111
Cornerstone Projects: 12
Special Task Groups: 11
Special Projects:16
Official Products:8
Media Partners:22