Summary of the International Conference of Young Astronomers 2009
11 November 2009
The International Conference of Young Astronomers (ICYA2009) took place in Krakow, Poland between 7 - 13 September. The conference gathered almost 150 young scientists, researchers and advanced amateur astronomers from 30 countries and five continents.
A combination of seminars and workshops allowed exchanging ideas, discussing challenging issues and establishing links which might be useful in the future. During six lecture days participants gave more than 40 talks and presented almost 50 posters. The meeting was a contribution to IYA2009 and at the same time the first milestone on the way to a global, regular conference targeted at undergraduate and PhD students of astronomy and physics as well as more advanced astronomers.
Opinions received from participants suggest that the conference turned out to be a success. However the best description of this first edition is "proof of concept". It means there are issues which should be discussed and fields which might be improved.
The Organising Committee is in the final stage of evaluation and intends to present its results during two global astronomy conferences which involve individual astronomers as well as universities, research institutes, astronomical societies and international astronomical organisations.
Report by Jan Pomierny.
Search IYA2009 Updates
---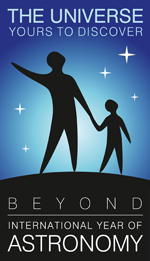 National Nodes: 148
Organisational Nodes: 40
Organisational Associates:33
National Websites: 111
Cornerstone Projects: 12
Special Task Groups: 11
Special Projects:16
Official Products:8
Media Partners:22