New initiative seeks to send astronomy books to developing nations
9 November 2009
There are many astronomical societies in developing countries run by amateur astronomers. They organise many events throughout the year, and participation is immense. However the lack of resources is not conducive to long-term programmes.
To overcome this difficulty, "Astro Book Drive" works on getting spare books from wealthy countries across to developing nations. There are plenty of books and reading materials on shelves going unread in many libraries, departments, association or perhaps owned by individuals who are looking to give their books a new home. These excess materials are cherished as treasurers by astronomical groups in developing countries.
If you are related to an organisation, university or foundation of any sort, you can get involved by running a book drive to collect materials from your colleagues to send across to an astronomy group in a developing country. Perhaps you know of someone or you might have a collection of books you would like to donate as well. Currently books are being sought for children, middle and high school level, college text books, and advanced books.
The Astro Book Drive is endorsed by "Astronomers Without Borders". Please join them in spreading the word!
For more information, visit the following websites:
http://astrodrive.lakdiva.net/involve
http://astrodrive.lakdiva.net/Call_for_book_drive.pdf
http://astrodrive.lakdiva.net/affiliates/
Search IYA2009 Updates
---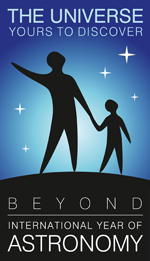 National Nodes: 148
Organisational Nodes: 40
Organisational Associates:33
National Websites: 111
Cornerstone Projects: 12
Special Task Groups: 11
Special Projects:16
Official Products:8
Media Partners:22