StarPeace Newsletter
27 October 2009
StarPeace Newsletter; October 27, 2009
New feature on StarPeace website
StarPeace events around the world
StarPeace has participants from all continents except Antarctica! To check StarPeace clubs on 6 continents go to http://www.starpeace.org/En/Clubs/Default.aspx
Latest StarPeace news around the world
Total Solar Eclipse in China
A group of amateur astronomers from StarPeace core team went to Shanghai Sculpture Park, China for the Solar Eclipse July 22. Although the weather became cloudy and rainy during the total eclipse, they organized a StarPeace gathering under the shadow of the Moon.
StarPeace in IAU XXVII General Assembly
During IAU General Assembly StarPeace project was well presented in two different sessions by Mariana Barrosa, IYA Coordination Assistant and Marcelo Souza, StarPeace ambassador in Brazil: http://www.starpeace.org/En/News/43/Default.aspx
Sufi International Competition in Iran
Every Year in September Iranian veteran amateur astronomers gathered to observe the sky during one night together. The star party is named Sufi Competition in the memory of Azophi, the Persian astronomer. The observing competition is International and astronomers from all over the world could participate. This year Iran Astronomical Society held Sufi International Competition in cooperation with Sky Peace NGO who is the main organizer of StarPeace project on August 17-20 under the dark sky of Pasargadae, a UNESCO World Heritage site.
StarPeace welcomed volunteers to translate this newsletter into other languages. If anyone is volunteer contact us at info@starpeace.org and we will give you every newsletter two days before publishing for translating.
Search IYA2009 Updates
---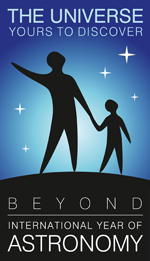 National Nodes: 148
Organisational Nodes: 40
Organisational Associates:33
National Websites: 111
Cornerstone Projects: 12
Special Task Groups: 11
Special Projects:16
Official Products:8
Media Partners:22