A Star Party at the White House
9 October 2009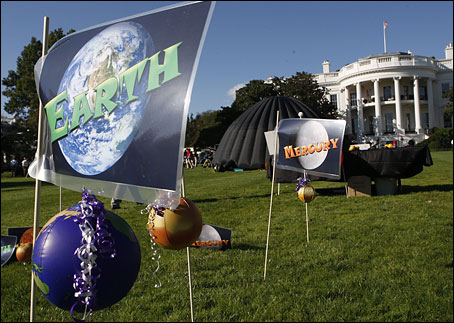 On Wednesday evening, October 7th, U.S. President Barack Obama and First Lady Michelle Obama hosted 150 middle-school students on the White House lawn for an evening of stargazing and other astronomy activities. The goal, according to the White House press office, was "to highlight the President's commitment to science, engineering, and math education...and to express his support for astronomy in particular -- for its capacity to promote a greater awareness of our place in the universe, expand human knowledge, and inspire the next generation by showing them the beauty and mysteries of the night sky."
In his opening remarks, President Obama cited the 400th anniversary of Galileo turning a telescope skyward, though disappointingly he didn't mention the International Year of Astronomy 2009. But a flyer promoting several upcoming IYA2009 events, including Galilean Nights, was distributed to all participants. You can watch the President's speech at http://www.youtube.com/watch?v=JSgtXggeUKA and read a transcript of it at http://www.whitehouse.gov/the_press_office/Remarks-by-the-President-at-an-Astronomy-Event-with-Students/.
Among those attending the invitation-only event was U.S. IYA2009 Program Director Stephen M. Pompea, who is also a key member of the Galileoscope team. He brought a Galileoscope with him to the star party, and President Obama and his family all looked at Jupiter through it. They suggested they might get one to use at the presidential retreat at Camp David. The President's science advisor, physicist John Holdren, expressed amazement that the Galileoscope could be so good and yet so inexpensive.
Report from Richard Tresch Fienberg (American Astronomical Society)
Search IYA2009 Updates
---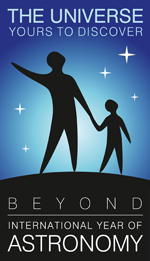 National Nodes: 148
Organisational Nodes: 40
Organisational Associates:33
National Websites: 111
Cornerstone Projects: 12
Special Task Groups: 11
Special Projects:16
Official Products:8
Media Partners:22