Israeli Sci-Fi and Fantasy Festival celebrates IYA2009
21 September 2009
Every year in October, the ICON Sc-Fi and Fantasy Festival descends upon Tel Aviv, Israel. A highly respected event, ICON receives widespread positive media coverage and enjoys good standing within the world's science fiction and fantasy communities.
To honour 2009, the upcoming ICON Festival is set to include an academic conference about astronomy. Speakers will include Prof. Avshalom Elitzur, Prof. Elia Leibowitz, and Dr. Yigal Patel, chairman of the Israeli Astronomical Association.
ICON also hosts celebrity guests of honour, an international science fiction film festival, lectures on a broad range of humanities, social sciences and exact sciences topics, workshops on writing, editing, and film production, awards ceremonies, merchandise fairs, and much more besides.
This year's Festival is being held between 4 and 10 October at the Tel Aviv Cinematheque. For more information, please visit ICON's official website: http://www.icon.org.il/2009/en
Search IYA2009 Updates
---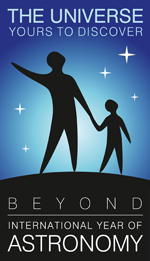 National Nodes: 148
Organisational Nodes: 40
Organisational Associates:33
National Websites: 111
Cornerstone Projects: 12
Special Task Groups: 11
Special Projects:16
Official Products:8
Media Partners:22