New Moon Landing edition of Star Walk
17 July 2009
Get ready to celebrate the Moon Landing 40th anniversary with Star Walk!
The new Moon Landing edition of Star Walk (official product of IYA2009) has been launched with a Digital Compass and Help Guide upgrade! Star Walk would love to celebrate this important event with you. Whether you are planning to do something special for this day like visiting a planetarium, watching some documentaries or simply teach your children about Apollo 11 or you will try to remember what you or your dad did on that day in 1969, we would like to listen to your stories and to award you with a prize.
Star Walk will give away promo codes and few more gifts to those people who would share with us and IYA2009 their stories about how they spent the 20th of July (2009 or 1969). If you want you can send us pictures of what you did or simply writing us your experience related to the moon landing anniversary.
Please to Star Walk, we will read everything and publish your stories on IYA2009 websites and our blog. Star Walk will also ask you to write a review about the application on some predetermined sites (only condition to give away codes...apart from having an iPhone or iPod touch).
Search IYA2009 Updates
---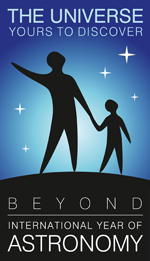 National Nodes: 148
Organisational Nodes: 40
Organisational Associates:33
National Websites: 111
Cornerstone Projects: 12
Special Task Groups: 11
Special Projects:16
Official Products:8
Media Partners:22