Worldwide broadcast for July's solar eclipse
22 June 2009
22 July will feature the longest solar eclipse of the 21st Century. At 6 minutes and 39 seconds, it will be an impressive sight for those able to see it. Visible from mainland Asia, Japan's Ryukyu Islands, and through the Pacific Ocean, the experience for people in those regions will be incredible.
To allow astronomers and the public all around the world to witness this spectacle, the Chinese Astronomical Society, supported by the Chinese Academy of Sciences, will be hosting a live broadcast of the eclipse. Available online at http://eclipse.astronomy2009.org.cn/english, it is an important contribution to IYA2009's goal of making astronomy accessible to all.
Called "Multi-site Federated Live Broadcast of Solar Eclipse on July 22, International Year of Astronomy 2009", it will take full advantage of the latest networking, multimedia, and emerging Web 2.0 technologies. Multiple observation sites will be organised inside the wide eclipse region, especially large cities within the total solar eclipse belt. Signals from different sites will be collected and sent to a central broadcast studio through high-speed network backbones. The public signal will be released to various portals, including websites, TV, and mobile phones.
Thanks to this broadcast, citizens of the world will all be able to share in the experience of witnessing a solar eclipse.
Search IYA2009 Updates
---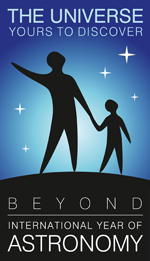 National Nodes: 148
Organisational Nodes: 40
Organisational Associates:33
National Websites: 111
Cornerstone Projects: 12
Special Task Groups: 11
Special Projects:16
Official Products:8
Media Partners:22