IYA2009: telescopes donated to budding astronomers
26 May 2009
Many astronomy enthusiasts vividly remember their first sight through a telescope, whether it was the cratered lunar landscape, rings of Saturn, moons of Jupiter, or the myriad of sparkling stars just waiting to be unveiled. It is an experience that greatly influenced Galileo, and continues to impact stargazers today.
However, modern telescopes can be prohibitively expensive which serves to deter the public. This should not necessarily be the case; even small telescopes are powerful enough to resolve the sights listed above, and are certainly sufficient to leave users with an impression of the skies that may last a lifetime. Also, small telescopes are easier to set-up and use than their larger and more expensive counterparts, a key factor in guaranteeing continued use.
It was with these facts in mind that low-cost telescope projects such as the Galileoscope and "You are Galileo!" were born. The idea of simple yet effective instruments, mass-produced to minimise prices, has proved to be very successful. However, even the minimal $10 - $30 (€7 - €21) fee places these tools out of the reach of many would-be stargazers. People in developing countries in particular are prone to missing out on the opportunity.
So, in true IYA2009 spirit, the Galileoscope and "You Are Galileo!" projects have displayed admirable generosity by implementing donation schemes to ensure that telescopes reach those who may not otherwise be able to obtain them.
People ordering Galileoscopes from the official page have the option to "Get One Give One". For every unit ordered, another can be purchased for a lower cost and automatically distributed and donated. Using this method, an astonishing 3200 Galileoscopes have been donated, spreading the instruments far and wide. The global coordination of IYA2009, is donating over 1500. And several hundred more have been given via donations to the American Astronomical Society.
The "You Are Galileo!" project has also been keen to donate low-cost telescopes. In fact, the Japanese IYA2009 contingent has either sent or is ready to send 353 telescope kits to nine countries: Peru, Indonesia, USA, United Arab Emirates, Egypt, Mongolia, Ghana, Mali, and South Africa.
IYA2009 would like to extend its thanks to these projects and all groups and individuals who have helped make the donations a reality. These telescopes will doubtless help spread the wonder of astronomy to all corners of the world. If the numbers continue to grow as they have done so far, 2009 will be remembered by many as the year when the stars were finally brought within reach.
Search IYA2009 Updates
---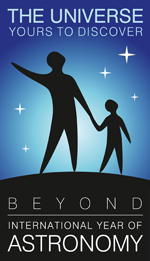 National Nodes: 148
Organisational Nodes: 40
Organisational Associates:33
National Websites: 111
Cornerstone Projects: 12
Special Task Groups: 11
Special Projects:16
Official Products:8
Media Partners:22