StarPeace Newsletter
24 May 2009
StarPeace upcoming events around the world:
May 23is Open Borders Day between Romania and Hungary. To bring peace and science among people, StarPeace clubswill hold joint publicStarPeace party inKübekháza (Hungary)on May 23: Romania, Hungary and Serbia.
This StarPeace party will be the first Triple StarPeace party in a triple border point.
To know the details of the program and see the poster, go to http://www.starpeace.org/En/Events/23May2009/Default.aspx
On 22 May until 24 May, there will be another StarPeace event between Macedonia and Serbia on the Mountain Golija in Sebija. One astronomy club from Macedonia and four astronomy clubs from Serbia will organize the event.
To find more about the event, go to http://www.starpeace.org/En/Events/22May2009/Default.aspx
On the occasion of World Environment Day on June 5, amateur astronomy groups world wide have planned a unique event of having Candle Lights under Star Lights. Called Stars for Global Peace, this is an event to promote Global Harmony and Peace.
Several countries world wide from Brazil in the West to New Zealand in the East will participate. All these countries including Uruguay, India, Iran, Iraq, Pakistan and Oman would gather in the evening of 5th June - World Environment Day at a designated venues like near the river bed, memorial areas, school compounds, public gardens, places of workshop, malls etc.
To know the details of the program go to http://www.starpeace.org/En/News/34/Default.aspx
StarPeace has participants from all continents except Antarctica! To check StarPeace clubs on 6 continents go to http://www.starpeace.org/En/Clubs/Default.aspx
StarPeace on Social Networks:
Latest news and updates on Twitter: http://twitter.com/starpeace
Discussion groups on FaceBook: http://www.facebook.com/group.php?gid=60465787740
StarPeace welcomed volunteers to translate this newsletter into other languages. If anyone is volunteer contact us at info@starpeace.org and we will give you every newsletter two days before publishing for translating.
Search IYA2009 Updates
---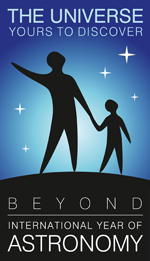 National Nodes: 148
Organisational Nodes: 40
Organisational Associates:33
National Websites: 111
Cornerstone Projects: 12
Special Task Groups: 11
Special Projects:16
Official Products:8
Media Partners:22