Galileoscope update
19 May 2009
The current production run of Galileoscopes consists of 60,000 units, which will satisfy orders placed and paid for through the first week of May. They will start leaving the factory on Monday, May 18th, and will begin reaching customers in mid-June. Of these 60,000, about half are going to customers who bought small numbers of Galileoscopes via our website at www.galileoscope.org, and about half are going to others who placed large orders (100 or more kits) via our request-for-quotation system. Most of these orders are from schools and other educational organizations, with very few orders from SPoCs.

SPoCs and other IYA2009 event organizers who haven't yet ordered Galileoscopes must place orders NOW and pay invoices promptly. If we don't place another manufacturing order by the end of May -- something we cannot do without first receiving a large number of new orders from customers -- our production line will be shut down, and we won't be able to deliver Galileoscopes for several months. Because we don't have any source of capital other than prepaid orders from customers, we cannot manufacture Galileoscopes in advance in the hope of receiving orders later -- we can produce them only to fill orders already received and paid for. Thus it is imperative that anyone who needs Galileoscopes for events during the 2nd half of 2009 place their orders NOW to avoid a lengthy delay in receiving them. Furthermore, since the manufacturing cost depends strongly on the number of Galileoscopes ordered and the ability of our factory to keep the production line running smoothly, we will need to institute a price increase of US $5 per unit if a second production run is not started within the next two weeks.

Simply put: if you want Galileoscopes at the current price, and if you want them in 2009, you need to order NOW! Thus, it is imperative that all SPoCs make contact with potential buyers of Galileoscopes within their respective jurisdictions and have orders committed as soon as possible.
Search IYA2009 Updates
---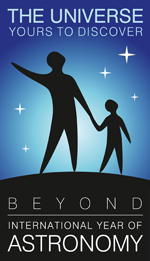 National Nodes: 148
Organisational Nodes: 40
Organisational Associates:33
National Websites: 111
Cornerstone Projects: 12
Special Task Groups: 11
Special Projects:16
Official Products:8
Media Partners:22