United Nations support space science education
7 May 2009
The UN Office for Outer Space Affairs has congratulated staff and students on the successful conclusionn of the Sixth Postgraduate Course on Space and Atmospheric Science at the UN-affiliated Centre for Space Science and Technology Education in Asia and the Pacific (CSSTEAP). The Course is a contribution to IYA2009, and emphasises the importance of education and research in astronomy and space science.
The Course was run from the Physical Research Laboratory at Ahmedabad, India, which is one of the world's leading institutions engaged in astronomy and space science research. The organisation has brought many benefits to India, and in true IYA2009 spirit is generously making research and applications available to the local region and beyond through long-term training and courses which began in 1995.
The UN Office for Outer Space Affairs has wished all participants a very bright future and hopes their enthusiasm will continue to inspire them to explore humanity's place within the Universe.
For more information, please visit: http://www.cssteap.org/
Search IYA2009 Updates
---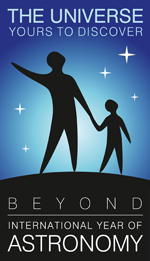 National Nodes: 148
Organisational Nodes: 40
Organisational Associates:33
National Websites: 111
Cornerstone Projects: 12
Special Task Groups: 11
Special Projects:16
Official Products:8
Media Partners:22