FirstScope Telescope: New IYA2009 Official Product at special price for IYA2009 Nodes
9 April 2009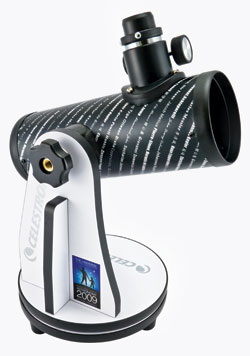 FirstScope Telescope: New IYA2009 Official Product at special price for IYA2009 Nodes
IYA2009 and the IYA2009 Global Sponsor, Celestron are happy to present its new official product, FirstScope Telescope. The FirstScope is a wonderful keepsake for anyone interested in astronomy. This quality Dobsonian style telescope features a 76 mm aperture reflector optical tube.
FirstScope is an ideal entry level astronomical telescope. It is very easy to observe with, the user simply navigates the night sky by moving the tube in the direction of their desired object, making the viewing experience a snap! The compact design makes it easy enough to take with you on your next outdoor adventure.
FirstScope will be available at a special price of 24.50 USD plus shipping costs per telescope for the IYA2009 network. IYA2009 Single Points of Contacts who wish to take this excellent opportunity should collect orders and place a single order to Celestron. Please note that individual orders will not be accepted. The deadline for placing orders is 30 June.
Celestron FirstScope - Order Form
Name:
Country:
Organisation:
Shipping Address:
E-mail:
Telephone:
Number of FirstScopes:
Please send the order form as soon as possible (before 30 June 2009) to: mmeskill@celestron.com
For more information please contact:
Michelle Meskill
Celestron
Marketing Manager
Tel.: +1-310-328-9560 ext. 205
E-mail: mmeskill@celestron.com
or visit: http://www.celestron.com/
Search IYA2009 Updates
---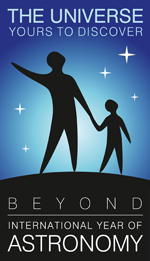 National Nodes: 148
Organisational Nodes: 40
Organisational Associates:33
National Websites: 111
Cornerstone Projects: 12
Special Task Groups: 11
Special Projects:16
Official Products:8
Media Partners:22