Star Walk: Astronomy for Everybody.
17 March 2009
You are getting ready for the 100 hours of Astronomy event, you have an iphone, you love stargazing but you haven't tried doing it with StarWalk yet! If this sounds exactly like you, we have a great initiative you definitely should take part in. StarWalk is one of the official product of IYA2009 and we are offering 5 free applications to the first 5 people who express interest in trying out StarWalk and write a review on it. Read below what Pedro Russo Global IYA2009 coordinator thinks about this application and let us know if you agree with him:
"Star Walk is a great piece of software. It's so easy to scan through
maps of the night sky and find exactly what I need. It looks great
which is always a bonus, but I believe that features are just as
important as graphics. Star Walk has some cutting-edge elements, such
as night mode and direct links to Wikipedia. Star Walk is making
astronomy accessible for everybody!" - Pedro Russo
It is very simple, just write back to us and we will give all you need: the promocode to download StarWalk on your phone for free and reviews options, your thoughts where to post your thoughts about the application. Remember this is a unique opportunity only offered to IYA2009 affectionate.
Still not convinced? Click here to see what great impressions Starwalk has collected so far.
Search IYA2009 Updates
---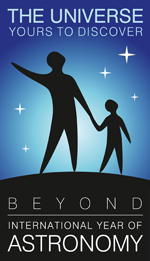 National Nodes: 148
Organisational Nodes: 40
Organisational Associates:33
National Websites: 111
Cornerstone Projects: 12
Special Task Groups: 11
Special Projects:16
Official Products:8
Media Partners:22