IYA2009 logo has been blasted off into space!
16 March 2009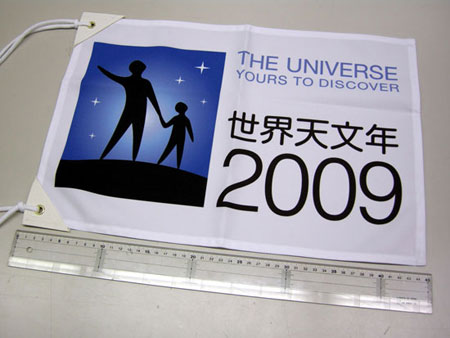 On 15 March, the Space Shuttle Discovery launched toward the International Space Station. On board was Japanese astronaut and IYA2009 supporter Koichi Wakata. He took with him a special Official Flight Kit prepared by the IYA2009 Japan Committee, proudly displaying the IYA2009 logo. The kit will be brought back to Earth, and displayed in Japan this autumn.
For more information, please visit http://www.astronomy2009.jp/ (Japanese) and http://cosmicdiary.org/blogs/jaxa/seiichi_sakamoto/?p=254 (English).
Search IYA2009 Updates
---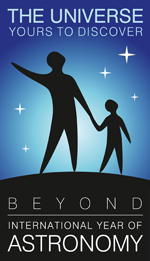 National Nodes: 148
Organisational Nodes: 40
Organisational Associates:33
National Websites: 111
Cornerstone Projects: 12
Special Task Groups: 11
Special Projects:16
Official Products:8
Media Partners:22