Sirius sings for IYA2009
23 January 2009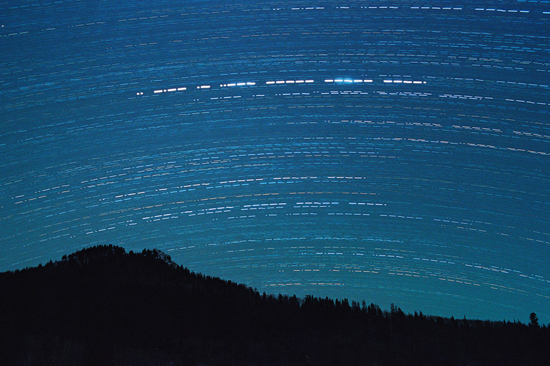 Astronomy professor and astrophotographer Jimmy Westlake decided to do something special to mark IYA2009: send a message from the stars!
Taking a long exposure of the bright star Sirius, he blocked the light at specific times by placing his hand over the lens. The resulting dot-dash pattern spells out a message in International Morse Code.
Click here for a chart, and see if you can decipher the code. Scroll down for the answer.
So what does it say?
.. -.-- .- ..--- ----- ----- ----.
I Y A 2 0 0 9
Says Jimmy, "The total duration of the exposure was just under two hours: 117.5 minutes long. The 'shutter' creating the gaps was my shivering, gloved hand held over the lens in the 0ºF Colorado air. Every few minutes, I had to turn on a blow dryer to keep the frost from forming on the lens (and me!)"
Congratulations go to Jimmy for his imaginative way of spreading the message of IYA2009.
Hi-Res Image: http://www.astronomy2009.org/resources/multimedia/images/detail/sirius_iya2009/
Search IYA2009 Updates
---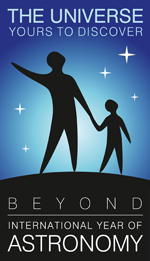 National Nodes: 148
Organisational Nodes: 40
Organisational Associates:33
National Websites: 111
Cornerstone Projects: 12
Special Task Groups: 11
Special Projects:16
Official Products:8
Media Partners:22