ESO's Online Store is Open with free educational material for educators
3 December 2010
Forget about painstakingly printing out and filling in order forms, you can now buy our entire range of fantastic ESO products with the click of a button. The non-profit online ESOshop offers a quick, easy and secure way to purchase merchandise — everything from books and posters about ESO's telescopes and observational targets, to caps and lapel pins branded with the organisation's official logo.
With the holidays just around the corner, the ESOshop is the perfect place to browse for gifts for all astronomy enthusiasts.
To visit the store, go to: http://www.eso.org/public/shop/
Educators and bona fide members of the press can order products for free from this website:http://www.eso.org/public/shop/freeorder/
One copy of each of ESO's brochures, reports and educational materials (excluding posters, books and DVDs) can also be picked up in person for free at ESO's Headquarters in Garching, Germany.
Notes
[1] Payment must be made by credit card. We accept VISA, MasterCard and American Express.
[2] The ESOshop is a non-profit enterprise. All revenue is used to cover the costs of production and handling.
Search IYA2009 Updates
---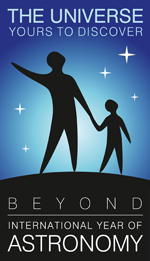 National Nodes: 148
Organisational Nodes: 40
Organisational Associates:33
National Websites: 111
Cornerstone Projects: 12
Special Task Groups: 11
Special Projects:16
Official Products:8
Media Partners:22