Turkish astronomy enthusiasts build 100 working telescopes
2 October 2009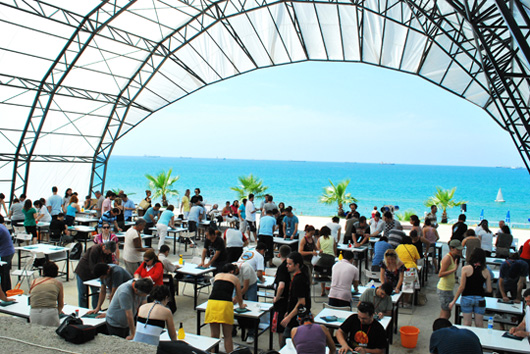 As part of its commendable IYA2009 agenda, the Istanbul Kültür University (IKU) organised and ran a workshop for amateur telescope making in Turkey, between 4 - 9 July 2009. The venue was "Solar Beach" in Kilyos, a village by the northern coast of Istanbul, far from the city. More than half of all 100 participants were science teachers working in primary and high schools from various regions of Turkey.
Jerald Wright, an expert amateur telescope maker from the U.S. was this year's guest. Under the guidance of accomplished amateur telescope makers, many of whom had been trained in IKU last year, the participants manufactured their own telescopes, including the mirrors. Grinding, various calibrations of the mirrors, and the final construction of telescope mounts was all accomplished in only five days. The result was 100 telescopes which will serve thousands of people all over Turkey, because the participants, in particular the teachers, have been encouraged to share the telescopes with their schools and surrounding population. The teachers have also agreed to teach telescope making as part of their classroom activities, so that many students will learn hands-on how to make their own telescopes.
On 10 July, the participants contributed to the 3rd Amateur Astronomy Symposium. The following day a large-scale public event called STARFEST 2009 was held. Thousands of people gathered on Solar Beach, Kilyos for a star party with more than 100 telescopes, including the newly manufactured ones. The event began with an open-air concert by the pop-star Ajda Pekkan. This was followed by sky gazing with many telescopes, led by their manufacturers.
The IYA2009 team congratulates all participants of the workshop, and hopes that the new telescopes will bring the wonders of the Universe to many eager eyes.
Search IYA2009 Updates
---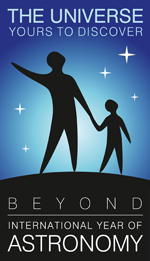 National Nodes: 148
Organisational Nodes: 40
Organisational Associates:33
National Websites: 111
Cornerstone Projects: 12
Special Task Groups: 11
Special Projects:16
Official Products:8
Media Partners:22