Donations FAQs
I like the IYA2009 and I want to give you some money. But what will it be used for?
The money will be used for implementation and coordination of the IYA2009 Cornerstone projects, the global actions that are the core of the IYA2009.

Why does the IYA2009 need my help?
The International Astronomical Union is a non profit organization. It is sustained by its members and by people like you.
What forms of donations do you accept?
We accept donations by PayPal, cheque, or bank transfer, in any of the currencies these systems accept. Please see our fundraising page for more information. To ask about making other types of gifts, contact iya2009@eso.org
Can I donate from anywhere in the world?
To our knowledge, yes! PayPal services are available anywhere in the world. We also welcome checks and direct bank transfers.
Where can I view detailed information about the progress of fundraising?
We maintain a complete listing of contributions.
Can I make a donation in someone else's name, and have a notification sent automatically?
Right now the best way to do something like this is to include a comment in the Paypal box on the donations page.
I have a question that isn't answered here. What should I do?
If there is a technical problem with your donation, or if there is a question not answered on the Fundraising pages, you may send your questions to iya2009@eso.org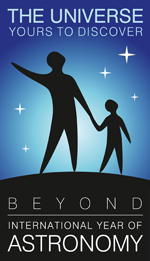 National Nodes: 148
Organisational Nodes: 40
Organisational Associates:33
National Websites: 111
Cornerstone Projects: 12
Special Task Groups: 11
Special Projects:16
Official Products:8
Media Partners:22