Galileo Teacher Training Program: bringing astronomy into the classroom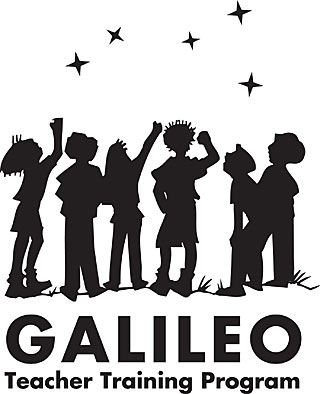 Website: www.galileoteachers.org
The goal of the Galileo Teacher Training Program is to train teachers, the Galileo Ambassadors, in the effective use and transfer of astronomy tools and existing resources that are freely available on the internet, into classroom science curricula. Through workshops, online training tools and basic education kits, the pro­ducts and techniques developed by this programme can be adapted to reach locations with few resources of their own, as well as computer-connected areas that can take advantage of access to robotic optical and radio telescopes, webcams, astronomy exercises, cross-disciplinary resources, image processing and digital universes (web and desktop planetariums). The Galileo Ambassadors are equipped to train other teachers in these methodologies, leveraging the work begun during IYA2009 in classrooms everywhere.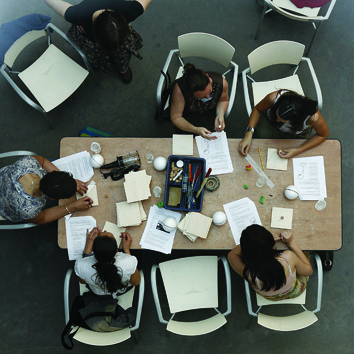 Deliverables:

A global network of Galileo teachers that will last well beyond 2009.
A website with a selection of resources, a forum, links to national contacts points, agenda of events, online training material, etc.
A certification programme and suggested course of study designed to produce Galileo Ambassadors trained to use the suggested educational materials and resources, and train other teachers in their use.
UN Millenium Development Goals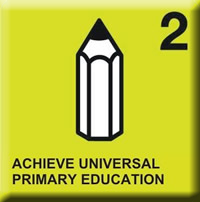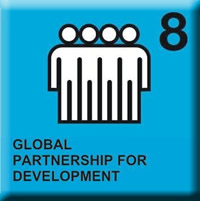 Task force/Countries
Rosa Doran (GHOU): rosa.doran@gmail.com (chair) - GHOU / NUCLIO
Task Force
Carl Pennypacker (Global Hands-on Universe / Univ. of California at Berkeley crpennypacker@lbl.gov
Mary Kay Hemenway (University of Texas - USA), marykay@astro.as.utexas.edu
Nelma Silva (Centro de Astrofísica da Universidade do Porto) nelma@astro.up.pt
Pedro Russo (IAU/IYA): prusso@eso.org - IAU

Task Force - Countries
Brazil - Maria de Fátima Oliveira- Universidade Federal do Rio Grande do Sul - fatima@if.ufrgs.br
Bulgaria - Valeri Golev - - valgol.@phys.uni-sofia.bg
Canadá - John Percy [john.percy@utoronto.ca]
Chile Sergio Cabezón (NRAO): scabezon@nrao.cl
China - Hongfeng Guo -Chinese Academy of Sciences - ghf123@yahoo.cn
Colombia - Eliot Abdala - Red de Exploracion en Astronomia Educativa - eabdala@juvenia.com.co
France - Roger Ferlet - IAP - University Pierre & Marie Curie - ferlet@iap.fr
Germany - Andreas Kratzer - Technische Universität München - kratzer@ph.tum.de
Greece - Ioannis Bellas-Velidis - Observatory of Athens (NOA): ibellas@astro.noa.gr
Hong Kong - Sze-leung Cheung - Ho Koon Nature Education Astronomical Centre- csl@hokoon.edu.hk
India - Abhay Kothari - Manthan Educational Programme - abhay.manthan@gmail.com
Indonesia - Avivah Yamani - Langitselata - avivahy@gmail.com
Iran - - Mohsen Iraji - ATCCE - m.iraji@gmail.com
Ireland - . Niall Smith - Cork Institute of Technology - niall.smith@cit.ie
Israel - Ido Bareket http://www.bareket-astro.com/contact.php
Italy - Alessandra Zanazzi - Fondazione IDIS - Citta della Scienza zanazzi@cittadellascienza.it
Japan - Toshihiro Handa - handa@mtk.ioa.s.u-tokyo.ac.jp
Kenya - Susan Murabona - smurabana@gmail.com
Lithuania - Inga Dailidiene - Klaipeda University - inga.dailidiene@ku.lt
Mauritius - Sarojiny Saddul-Hauzaree - sarojiny.saddul@gmail.com
Morocco - Hassane Darhmaoui - Al Akhawayn University in Ifrane H.Darhmaoui@aui.ma
Pakistan - 'Hassaan Ghazali' - hghazali@gmail.com
Peru - Maria Luisa Aguilar Hurtado - Facultad de Ciencias - ml_aguilarh@yahoo.es
Philippines - Merle Tan - Univeristy of the Philippines - merle.tan@up.edu.ph
Poland - Jacek Szubiakowski -Olsztyńskie Planetarium i Obserwatorium Astronomiczne - jacek@planetarium.olsztyn.pl
Portugal - Rosa Doran - NUCLIO- Núcleo Interactivo de Astronomia - rosa.doran@nuclio.pt
Russia - Patrick Fullick- Science Connections - patrick@scienceconnections.ru
Rwanda -Pheneas NKUNDABAKURA - nkundapheneas@yahoo.fr
Spain - Ana Ines Gomes de Castro- Universidad Complutense de Madrid - anai_gomez@mat.ucm.es
South Africa - Kevin Govender - South Africa - South African Astronomical Observatory - kg@saao.ac.za
Sweden - Bengt Gustafsson - Uppsala University - Bengt.Gustafsson@fysast.uu.se
Tanzania - Noorali T. Jiwaji - Open University of Tanzania - ntjiwaji@yahoo.com
Turkey - Ali Alpar - Sabanci University Istanbul - alpar@sabanciuniv.edu
UK - Paul Roche - University of Cardiff / Faulkes Telescope - paul.roche@faulkes-telescope.com
USA - Jim Manning - jmanning@astrosociety.org
Venezuela - Enrique Torres - CIDA - etorres@cida.ve
Zambia - Melody - bubumelo4lf89@yahoo.co.uk
Task force: Organizations
Andy Macpherson - Space Connections - andy@learntpm.com
Denise Smith (Space Telescope Science Institute): dsmith@stsci.edu
Doug Isbell dougisbell@hotmail.comSimon J. Steel (Science Education Department Harvard-Smithsonian Center for Astrophysics): sjsteel@cfa.harvard.edu
Sotira Trifourki (Association for Astronomy Education - UK) sotira.cosmosmedia@yahoo.com
Steve Pompea (NOAO): spompea@noao.edu
Robert Hill (NISO) rabhill@hotmail.com
Tom Mason - Armagh Planetarium - tom@armaghplanet.com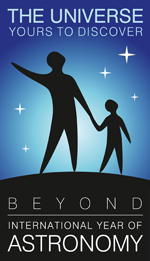 National Nodes: 148
Organisational Nodes: 40
Organisational Associates:33
National Websites: 111
Cornerstone Projects: 12
Special Task Groups: 11
Special Projects:16
Official Products:8
Media Partners:22